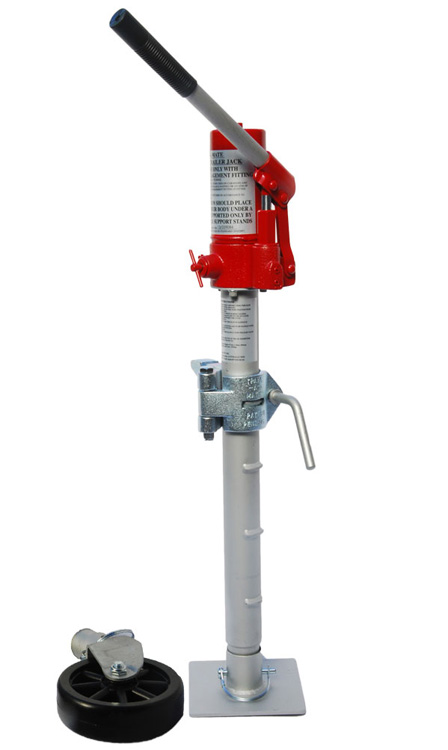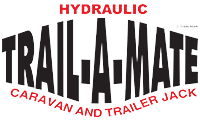 Trail-A-Mate
The original hydraulic caravan and trailer jack that converts to a jockey wheel.
Trail-A-Mate is our flagship product. It is a Hydraulic jockey wheel that converts in to a jack when you need it. You simply swap the wheel for a solid base plate. The key features of the Trail-A-Mate are as follows:
Capable - WLL 1,000kg / ATM 2,900kg
Versatile - Easily converts from a jockey wheel to a jack
Easy - Being hydraulic it takes very little effort to operate
Safe - Fully complies with the Australian mandatory safety standards (2693:2007)
It has many applications and uses as you will see below such as Caravanning, Horse Floats, Trailers, Food Vans (the list goes on). It is even used by the Australia Defence Force - four Trail-A-Mates are used on each corner of a vehicle that carries a telescope so it can be safely leveled on un-even ground. It is an extremely versatile product.
In addition to its versatility we have spent many years perfecting and refining the Trail-A-Mate to be as safe and easy to use as possible. Leading up to 2007 we were working with the Australian Government to assist them in introducing a Mandatory Safety Standard for Caravan and Trailer Jacks.